You can log into your ChronoTrack Live Profile here.
When you complete a ChronoTrack registration, an account is automatically created using the email entered during registration.
Email - Email address used during registration.
Password - If you do not remember your password or have never signed in before, use Forgot Password to reset.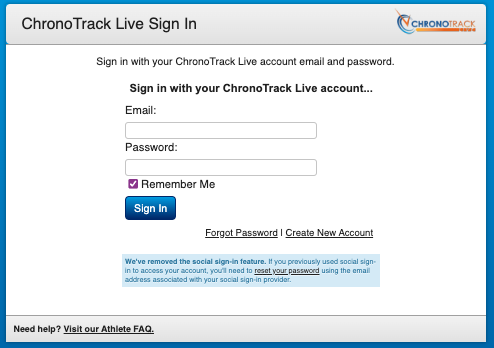 Your Profile will look like the below when you've logged in successfully: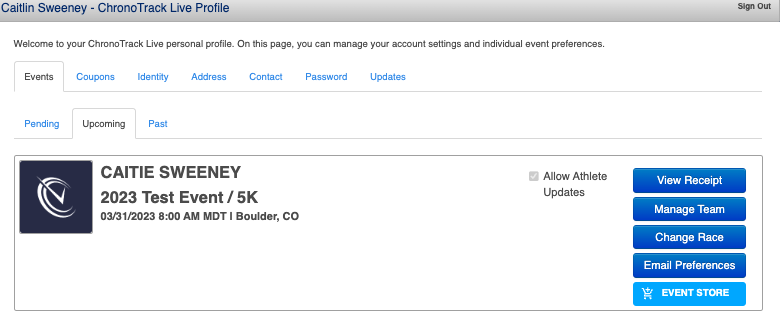 Events: View upcoming and past events you have registered for through ChronoTrack. If enabled by the event organizer you may see:
View receipt - view/download receipt of purchase
View/Management Team or Group - If you registered as a team or group you may view team roster. If you are the team captain select Manage Team.
Event Store - Access the events store and add purchases to your registration
Coupons: View your event & deferral coupons codes
Manage your account settings on the identity, Address, Contact & Password tabs. Please note updating info here will not update info on your registrations, please contact the event organizer to request an update to your registration. Learn More
Updates: Manage/add phone numbers to receive sms message updates during your race if not added during registration.