If you are the Captain of a Team, and the Event Organizer has enabled the Admin features for Captains, you can manage your Team from your ChronoTrack Live account.
If you do not see the "Manage Team" button displayed below for the event you're enrolled in a team for, you can Contact the Event Organizer and request that changes be made.
Navigate to the Events tab and locate the event whose Team you would like to change.

Click the Manage Team button.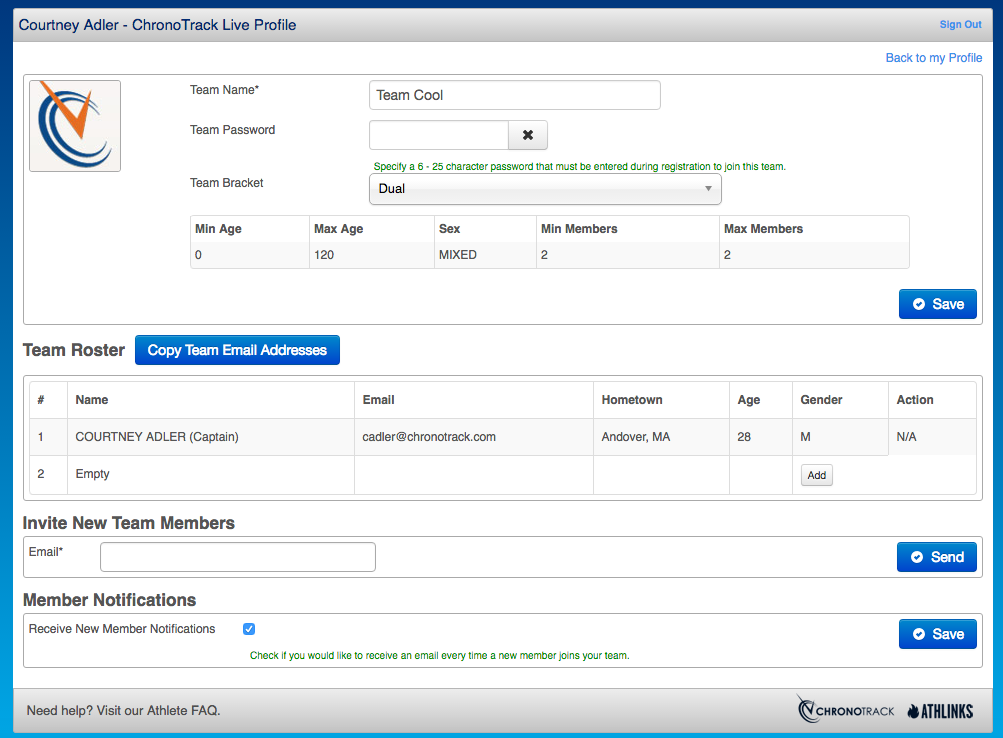 From this screen you may:
Change the Team Name
Change the Team Bracket and view Bracket Information
Assign a different Team Member as Captain
Invite new Members via a pre-defined invitation E-mail.
View all current Members and their basic information.
Elect to receive New Member Notifications to your e-mail when new Members join your Team.
Don't forget to click Save next to any field that you alter.