Athlete update Social Media posts or Texts are triggered when you cross a Timing Location that has been enabled for Athlete Updates. This can be a Start, Finish, or Split point. Remember that the Event Organizer may not have enabled Athlete Updates for all points.
If you're not signed up for updates yet, find out how by clicking HERE.
The updates will appear similar to the images below.
SMS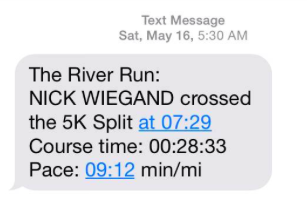 Facebook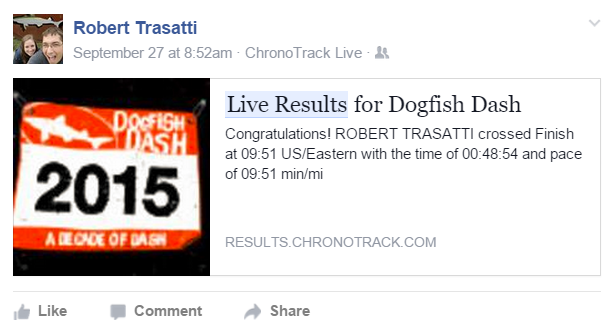 Twitter