This process shows how to find Online Results through ChronoTrack Live. If you're looking for instructions on finding your results in Athlinks, click HERE.
The best way to find Online Results is to click the Event Image on your ChronoTrack Live Profile for the event you need help with, as shown below. Click HERE to go to the login page for ChronoTrack Live.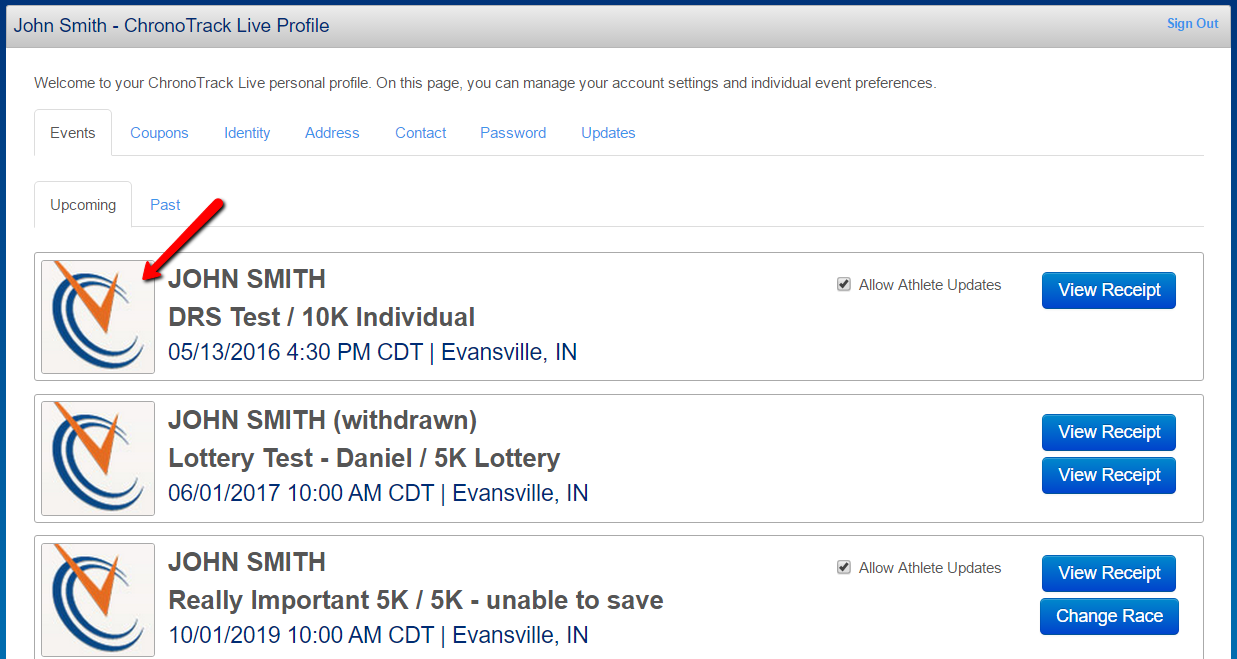 You can also get to the Event Website through your confirmation e-mail.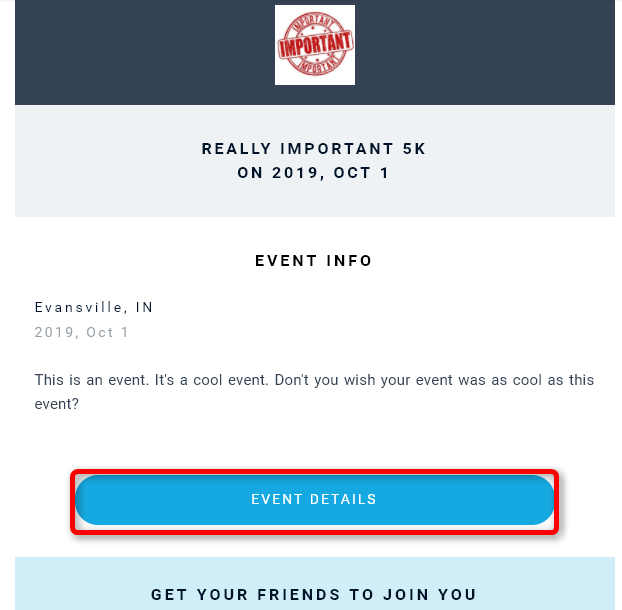 If the link in the Confirmation E-mail or the Event Image did not take you to the Event's Web Page, try doing a Google search for the Event. Be as specific in your search as possible.