Sometimes, Military, EMS, Senior, and other discounts are noted as part of the Registration choices you see when you first begin the registration process.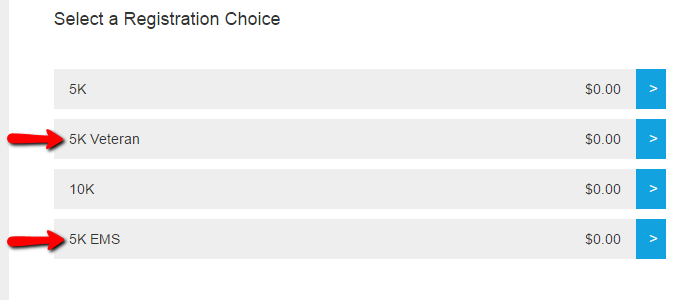 OR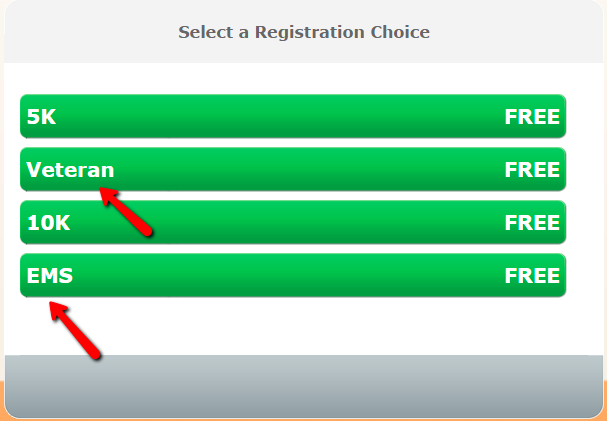 If you do not see indications in the choices that discounts are offered, check the Event's Web Page for information about coupons.
If you are still unable to find any information about special discounts, consider contacting the Event Organizer directly.