Some races have limits set as to how many athletes may register. If the limit is reached between when you select the registration choice and checkout, you may see an error like the one below: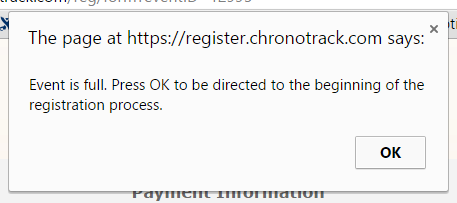 Unfortunately, once the registration limit has been reached, no further entries may be accepted by the system.
Bear in mind that the event may have a 'Wait List' that you can sign up for. You should contact the Organizer for your event for more information.