In most cases, requests for changes to personal information, refunds, race and wave changes, and more will have to be authorized by the Organizer for your event.
The very best way to contact an Event Organizer is to click the Event Image on your ChronoTrack Live Profile for the event you need help with, as shown below: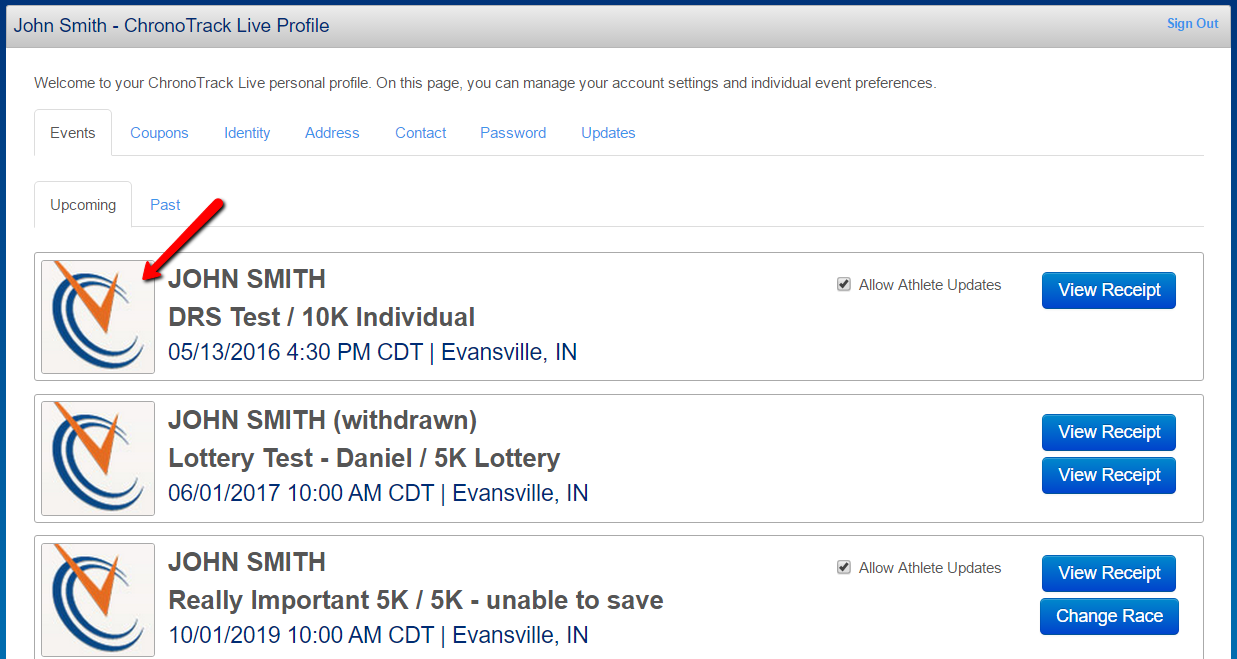 You can also get to the Event Website through your confirmation e-mail.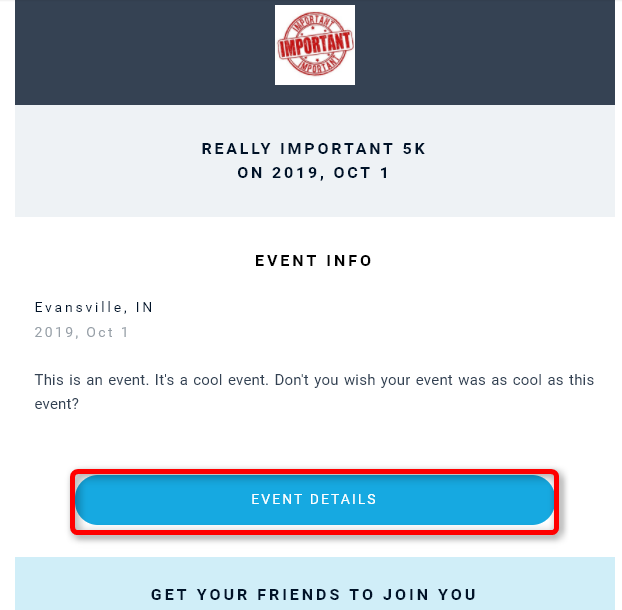 If the link in the Confirmation E-mail or the Event Image did not take you to the Event's Web Page, try doing a Google search for the Event. Be as specific in your search as possible.

Not all Event Web Pages are alike, and you may need to do some digging to find contact information or forms.
Many websites will have a 'Contact Us' button on their web page.


Some events, such as most Susan G. Komen races provide a FAQ that may answer your questions.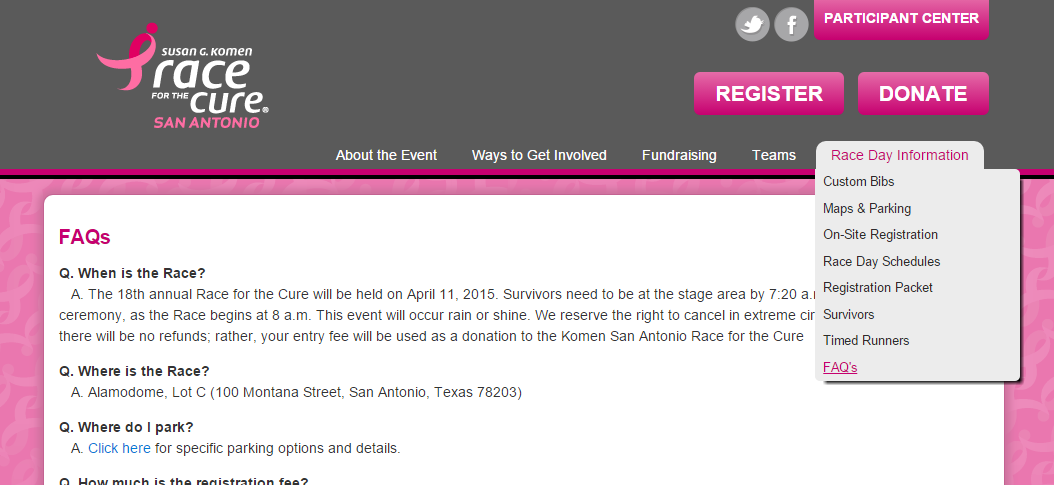 Other Event Organizers offer a live chat service, such as with Spartan Races.