If you've registered for an event using the ChronoTrack Live registration platform, we can help you get in touch with the Race Organizer for your event.
This help site only contains general help articles related directly to using the ChronoTrack Live's registration and event management platform, so we probably won't be able to help you with questions related to specific events.
It's best to get in touch with your Race Organizer for help with the following types of questions:
Refunds
Deferrals
Personal injury
Course info
Expo and Packet Pickup info
Bib assignments
Volunteer info
Inclement weather plans
General Event Information
Donations
Coupon/Groupon problems
The best way to contact an Event Organizer is through your Confirmation Email. If it's been a while since you registered, you can use your email service's search feature to search the term "Registration Confirmation" which is included in the subject line of every confirmation email we send!
Once you've found your Confirmation Email, click the EVENT DETAILS button in the e-mail to go to the race website.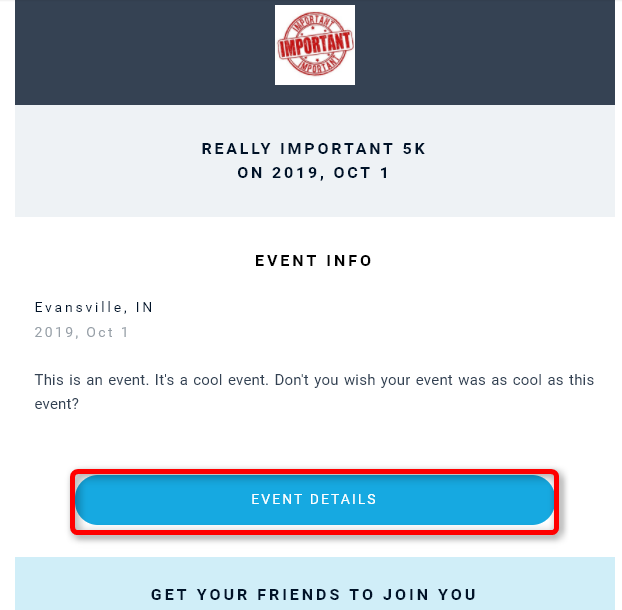 Once you're on the event website, locate the "FAQ", "Event Info", or "Contact Us" link that most websites will have. You may have to search around for a little while. Here are some examples of how these things might look:

Some events, such as most Susan G. Komen races provide a FAQ that may answer your questions.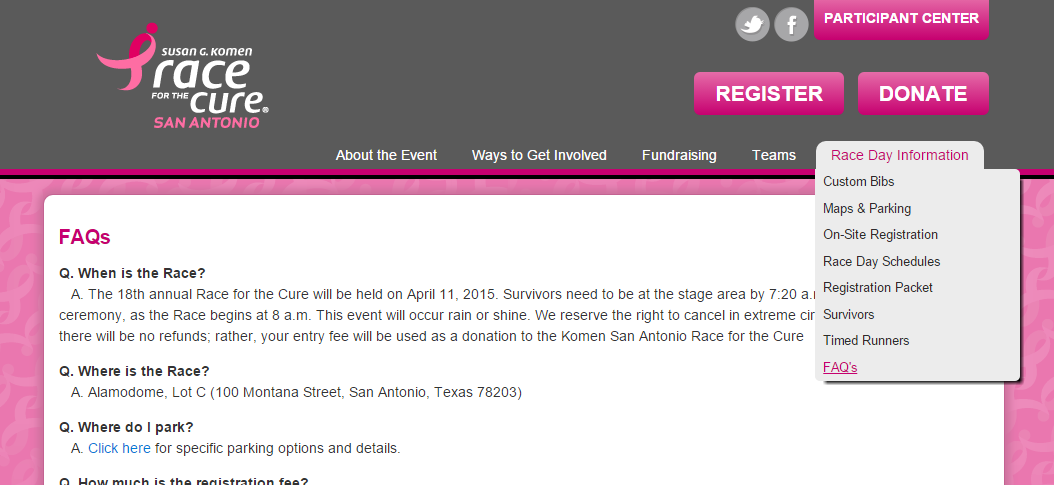 Other Event Organizers may even offer a live chat service, such as with Spartan Races.