You will be notified of whether or not you are selected for a Lottery via e-mail. Please take note of the Lottery Selection Date in your confirmation e-mail. Drawings rarely occur before this date, and may often occur up to a week after. If the selection date has passed and you have not received an e-mail, make sure to check your Junk/Spam folder since the e-mail may have been sorted there.
If you're selected in a Lottery, you will receive an e-mail similar to the one below.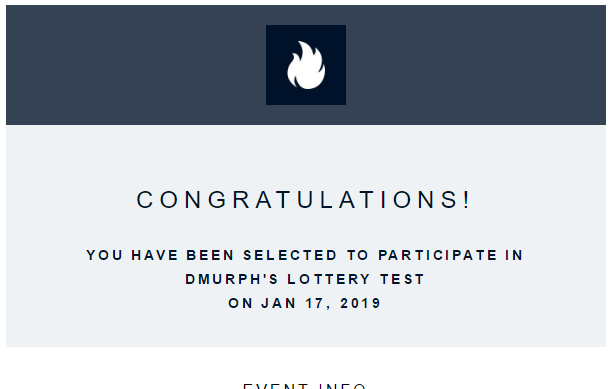 If you were NOT selected, you'll receive an e-mail similar to this one: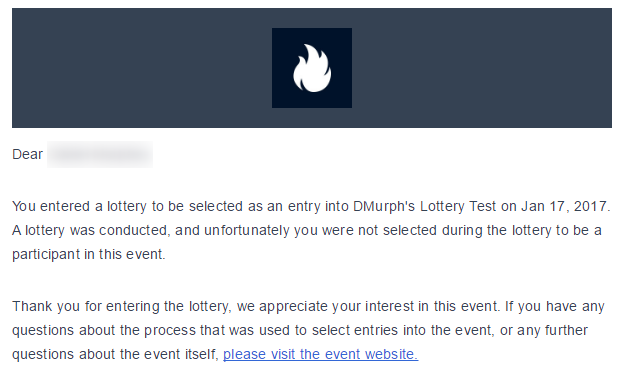 If you haven't received ANY e-mail within a few days after the Selection Date, please Contact the Event Organizer for help.