If you bought a race registration or discount as a gift for someone, you will receive a confirmation e-mail for that gift purchase. Inside that e-mail should be a section titled "Your Guest Pass Coupon" with a 3-part coupon code similar to the one below.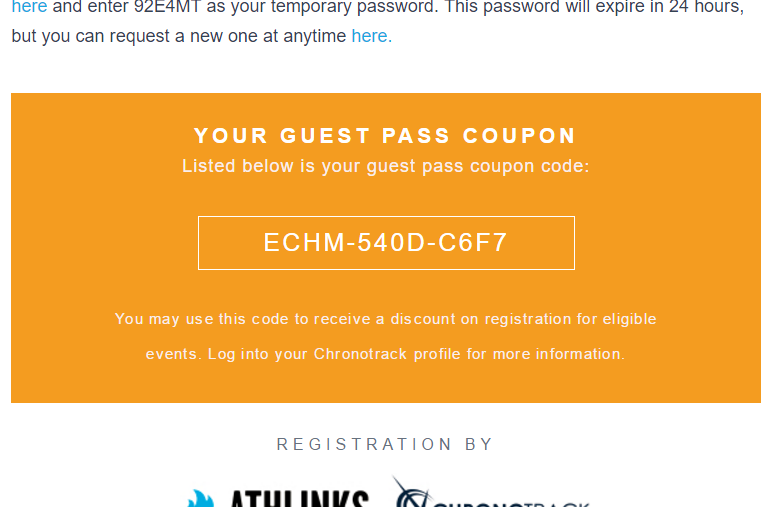 This is the code you should supply to the person for whom you bought the Gift. That person can then use the code to register for an event to which the code applies.
The code will also show up in your CT Live profile in the Coupons tab. The code will be noted as "Guestpass-code" and the code will appear in the first column. You can also click the View All Events link to see the name(s) of the event(s) to which the code will apply.

If you did not get the e-mail, the e-mail does not have a code in it, or the code doesn't appear in your CT Live Profile's Coupons tab please Contact Us.